About Us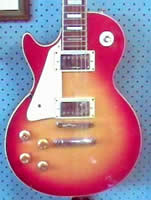 Here at PKs Music, we strive to bring you the latest and greatest in left-handed guitars and accessories (and have been since 1985!)

Not only are we an online speciality store, but we are also a retail store, situated in Perth, Western Australia.
We're open from 9.00 am to 5.30 pm Monday, Tuesday, Wednesday & Friday. 9.00 am to 7.30 pm Thursday, and 9.00 am to 2.30 pm on Saturday.
So why not come and say hi?
Our philosophy has always been "The customer comes first" and with that we always endeavour to bring something extra to the relationship.
Our premises in 16 Cobbler Place Mirrabooka, is easily accessible and good car parking is provided.
Please contact us by phone or email and we will provide a no obligation proposal of what we can do for you.